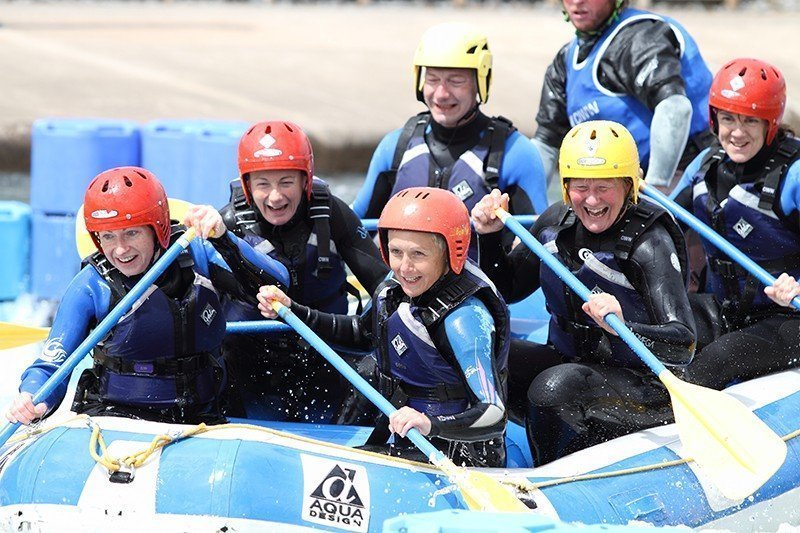 Are you looking for an activity that will give your weekend an adrenaline rush? White water rafting at Cardiff International White Water is an action-packed activity that you won't forget in a hurry.
We regularly see new and returning customers enjoying our white water rafting course, so we wanted to find out what they liked best about this activity. Here are some of the reasons that our customers have given on our TripAdvisor page.
1. You don't have to be experienced
Our white water rafting course is for everyone, so whether you have had training or you are a complete novice, we can adapt the session for your needs. This activity is also suitable if you want to try it on your own or with a group of friends. Families are also welcome, and we pride ourselves on providing an experience that is fit for all the family.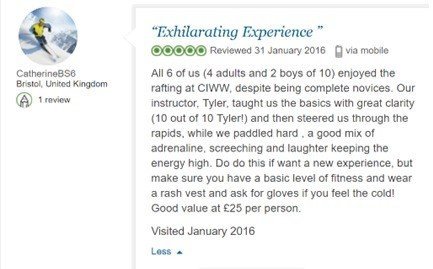 2. It is enjoyed in all weathers
We know that the Welsh weather isn't always predictable and it can be difficult to find an entertaining outdoor activity that is enjoyed all year round. Luckily, white water rafting is suitable in a variety of weathers and we find that it even brightens up the coldest of days!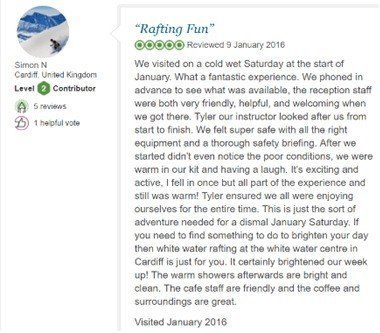 3. Cardiff International White Water is easy to visit
Our first-time customers are always surprised to hear that CIWW is situated in the middle of Cardiff, as many would expect our activities to take place outside of the city. Our location however, is very accessible, and means that people from all over Wales can easily visit us.

4. The staff are well trained
Our number one priority is making sure that you enjoy white water rafting in a safe and controlled environment, so our staff are well trained and prepared for any eventuality. All of our sessions include a coach and specialist equipment, meaning that all you need to focus on is having a good time!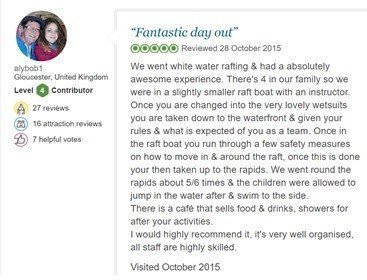 5. It is great value for money
We understand that a weekend full of activities can be expensive, so our white water rafting sessions have been created with cost and time in mind. Each session lasts approximately 2 hours and costs between £45 and £55 per person, which is enough time to truly experience the course in its entirety and leave you ready to relax for the rest of the day.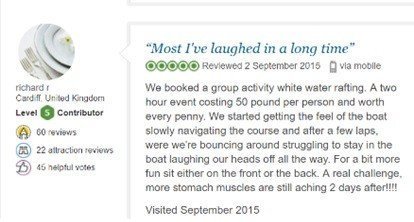 If you would like to know more about white water rafting at Cardiff International White Water, please get in touch today and we can tell you more about the course and sessions available.